All Inventory
7k Axles Aluminum Frame Extruded Aluminum Floor Rear Fold Down Ramps Aluminum Wheels 5 Year Factory Warranty
Stock #: 0258
8" Aluminum Frame (2) 7,000 lb. Leaf Spring Axles EZ-Lube(c) Hubs Electric Brakes Breakaway Kit w/charger 10K Dropleg Spring Loaded Jack Ecolife(c) Advanced Protection Treated Floor #1 Grade, Southern Yellow Pine Floor L.E.D. Lights 2 5/16" Adjustable Height Coupler ...
Stock #: 3174
2020 DCT EZ-20 Color- Blue Sno Bear Trailer- Car Trailer Wireless Remote Hyd Tilt Hyd Jack Sno Bear Prep Package Stone Guard Alum Wheels Upgraded 10 Ply Tires
Stock #: 5719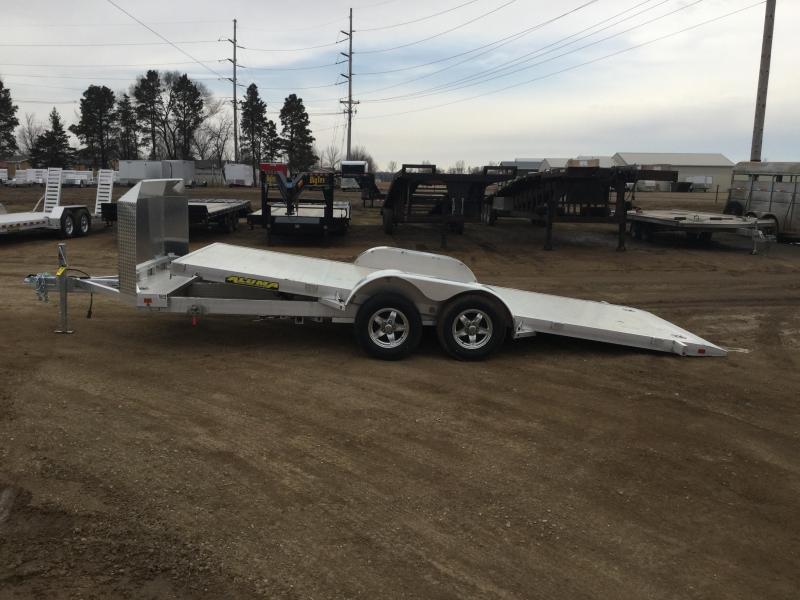 Aluma 82x18 Tilt all aluminum construction extruded aluminum floor 2/ #3500 torsion axles air dam led lighting aluminum wheels swivel tongue jack 5 year factory warranty!
Stock #: 6666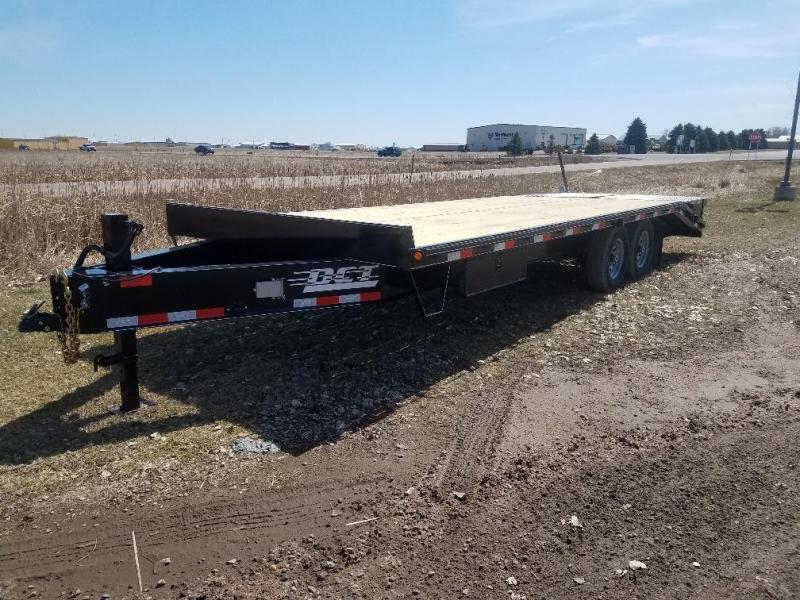 New 2020 8' x 24' Deckover Trailer 2-7000lb axles Monster ramps Mesh filled tongue Toolbox
Stock #: S5086
20' Deck over 7k Axles Mega Ramps
Stock #: 14PH
22' DCT Tilt Bed Trailer 6" Tube Main Frame Rubrail 7" Angle Subframe L.E.D. Lights 2 - 7,000# Torsion Axles 2" x 8" Plank floor Electric brakes on both axles 2" x 4" stake pockets 12,000# Spring-loaded dropleg jack Formed fenders Easy lube axles...
Stock #: DCT TILT
7k Axles W/ Electric Brakes Hydraulic Lock Out Valve 22' Total Bed 16' Tilt+ 6' Stationary 12k Drop Leg Jack LED Lighting
Stock #: 22ft Tilts
2021 IRONBULL TILTBED 5.5' STAT 17' TILT STAKE POCKETS WITH RUB/RAIL 4-D RINGS LOCK VALVE TORSION AXLES 10K JACK ADJ COUPLER STEEL TAIL ALL L.E.D LIGHTS 3-YEAR WARRANTY 2-YEAR ROADSIDE ASSISTANCE DCT BIG TEX ABU MIDSOTA
Stock #: Stock 22
22' HD Equipment Trailer Steel BT 3-7000lb axles 8" Channel frame 4-Bolt adj coupler HD drive over fenders Tube ramps (spring assist)
Stock #: S5618
New ST21-14 D.C.T Tilt 2-7000lb axles 10K Jack ADJ Coupler Orange with Black wheels Steel Tail
Stock #: S5579
2021 DCT 21' Tiltbed trailer 2-7000 lb axles 6' Stat 16' Tilt 10k jack Adjustable coupler
Stock #: S5049
2020 Iron Bull Equipment Trailer 18' + 2' BT 2-7000lb Dexter Axles Fold up ramps (spring assist) Stake pockets with rub-rail 4-D-rings 10K jack Adjustable coupler
Stock #: 2946
Get a Quote
Please enter your contact information and one of our representatives will get back to you with more information.
Click to Call
Please enter your name and phone number to get calling options.